We continued on the Chuo Line after leaving Kofu City, Yamanashi, enjoying the wonderful scenery from the train window. When we entered the neighboring prefecture, Nagano, more and more mountains came into our sight.
 Tsumago-juku
Our destination was a small district called Tsumago-juku found in Nagiso City, Nagano. To know about Tsumago-juku, you have to understand several terms.
Edo Gokaido(江戸五街道)
Edo Gokaido were the major five routes, which were constructed during the Edo period (1603-1868) to connect the capital of Japan, Edo, with the outer provinces. The Tokugawa shogunate wanted to increase its control over the county.
The Five Routes
・Tokaido: it ran along the Pacific coast from Edo to Kyoto. Today the Tokaido Shinkansen runs on this route.
・Nakasendo: it is also called the Kisokaido, running through the center of Honshu, the main island of Japan, connecting with Kyoto.
・Koshukaido: it ran from Kai Province (Yamanashi) to Shimosuwa(Nagano).
・Oshukaido: it was made in Mutsu Province (Fukushima).
・Nikkokaido: it linked Edo with Nikko (Tochigi Prefecture).
Many post stations were also created on each route for travellers to take a rest, and one of them found on Nakasendo was Tsumago-juku.
These post stations were always full of visitors and prospered a lot, and Tsumago-juku was no exception.
However, as the county was modernized, they were little by little losing popularity. In particular, when the Chuo Main Line railway was constructed, which bypassed Tsumago, local residents were very anxious about their future and started to make an effort to restore its popularity once again by rebuilding historical houses and sites.
Tsumago is the first place in Japan that was considered by the Japanese government as  a Nationally-designated Architectural Preservation Site. Tsumago people are not allowed to sell, lease, or destroy any of their houses or buildings.
Now, let's take a walk in the protected area.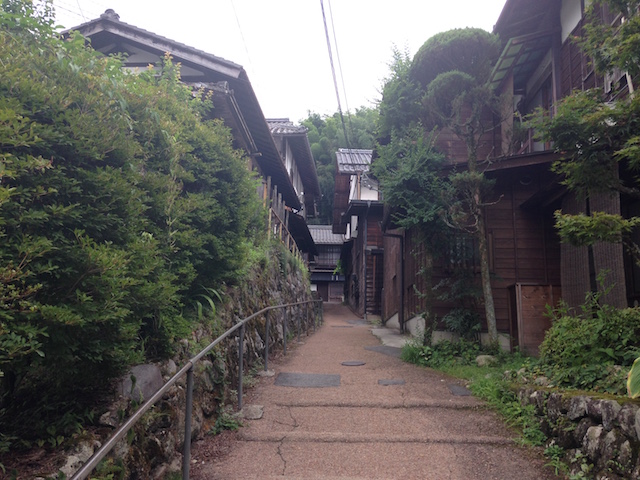 Luckily there were not many people when we visited there. Usually you see many tourists walking in the street. Better to go on the weekdays.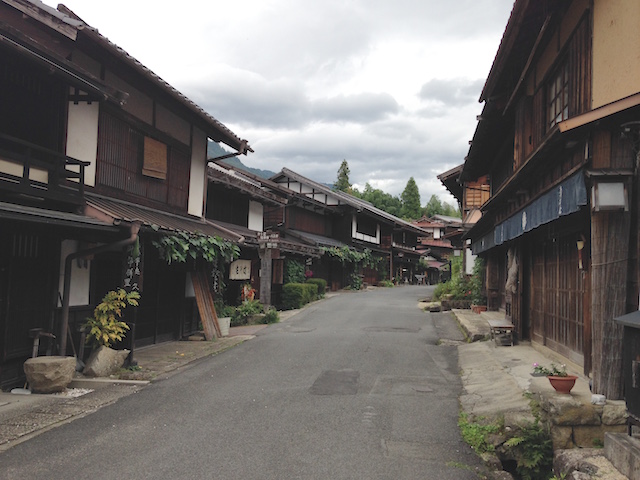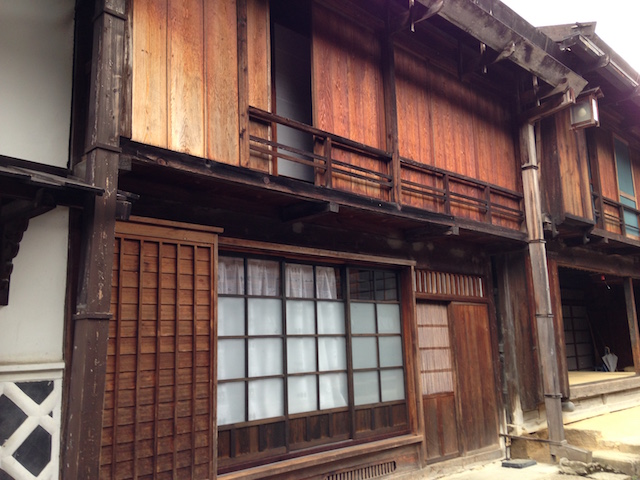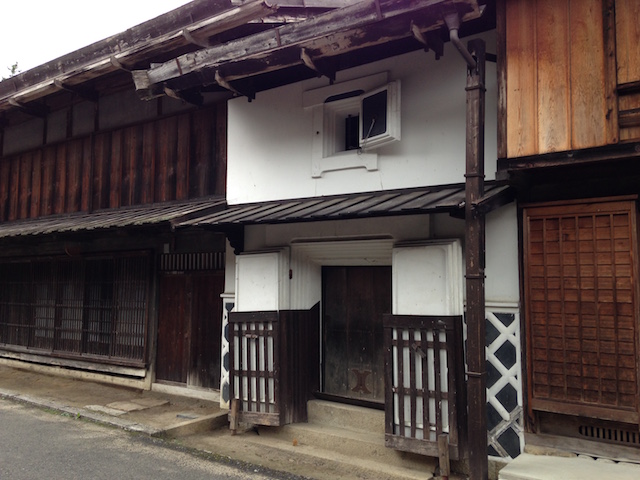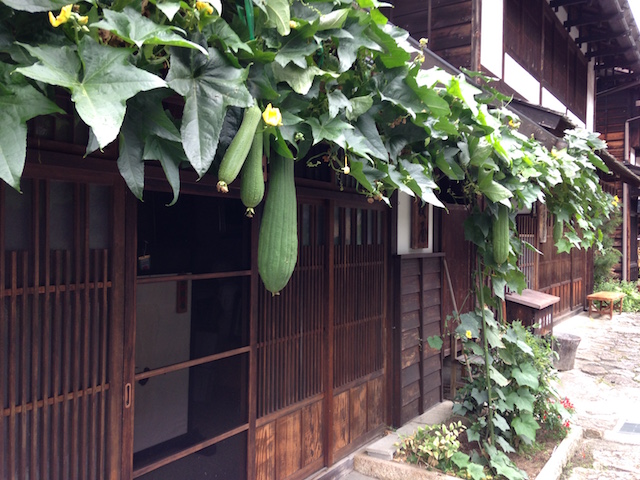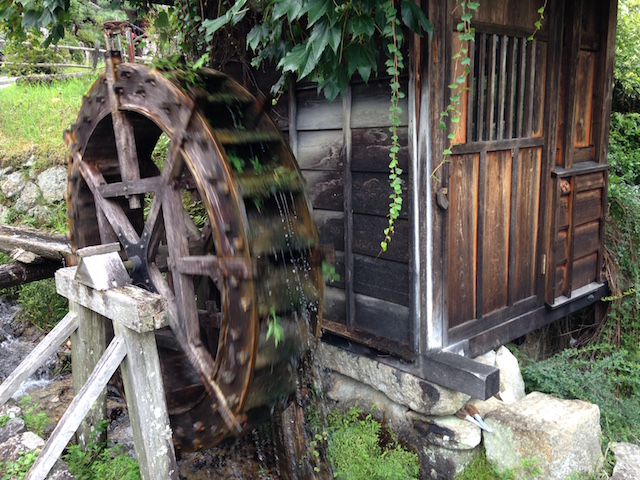 Wakihonjin-Okuya and History Museum
Wakihonjin-Okuya is the house that was used as a subsidiary inn by a daimyo's attendants. It is subsidiary, so there is a honjin, too (officially appointed inn), but I recommend visiting Wakihonjin because there is a history museum behind it. You can learn a lot about its history.
The guides are very kind and welcoming. The one we had explained many interesting stories in English (for my husband).
The entrance of Wakihonjin-Okuya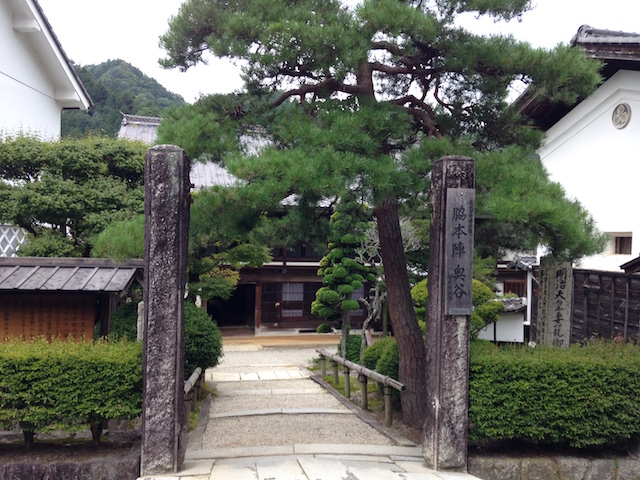 At the History Museum, we saw many kinds of objects that explained about the life and people in this region. Very interesting.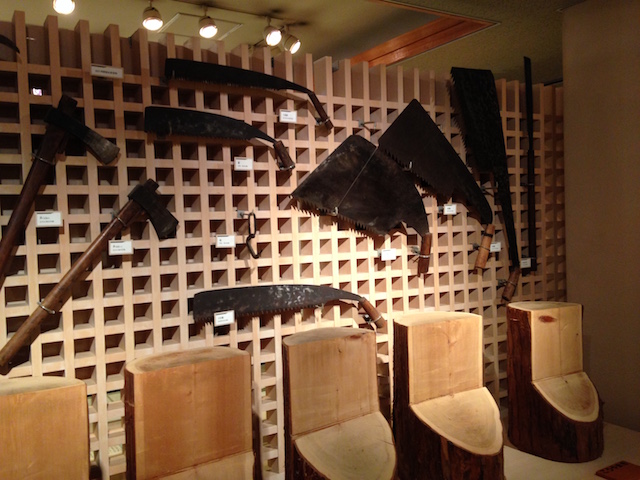 Hand-made Soba / Yoshimura-ya
There are several soba restaurants if you are hungry! Nagano is also famous for soba (buckwheat noodles).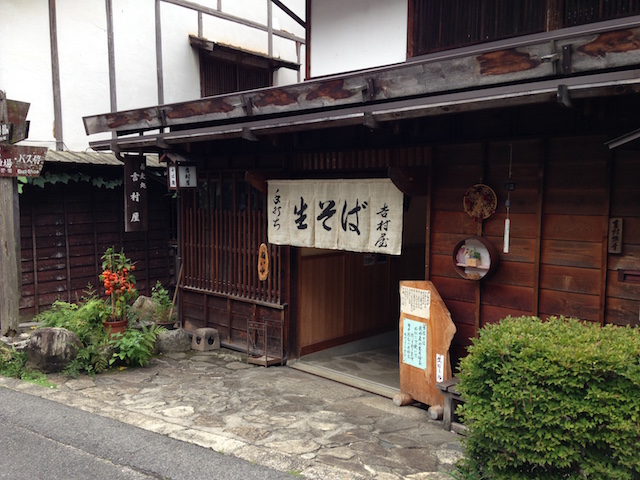 I ordered "tempura soba" ! It was really good.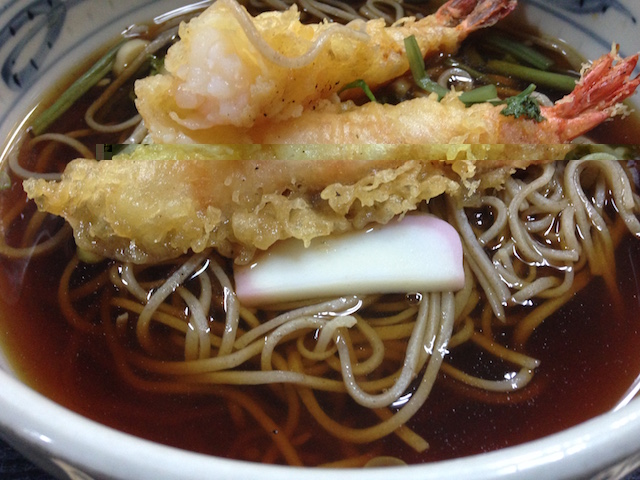 Souvenir Shops / Maruta-ya 
Nagano Prefecture is a mountainous region, and for that reason people have always benefitted from nature, especially wood. One of their specialties , called Magemono or Wagemono, is a round shaped box made of thin strips of wood. In Nagiso City (南木曽), or the area called Kiso(木曽), Japanese hinoki trees are highly appreciated as a natural resource.
There were several souvenir shops, so I hope you can find your favourite items. We found ours at Marutaya.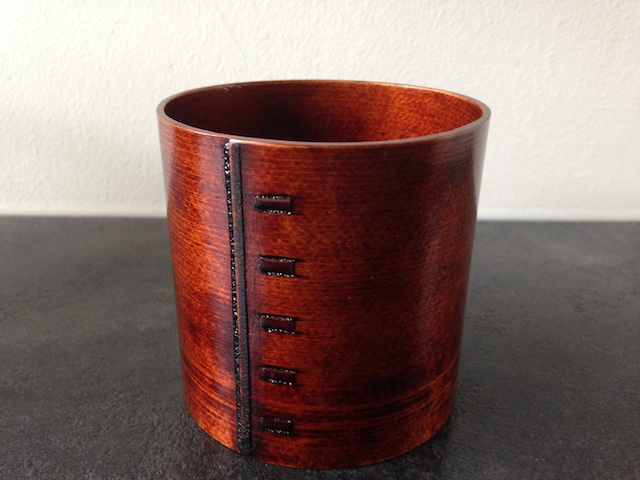 The wood grain is really beautiful.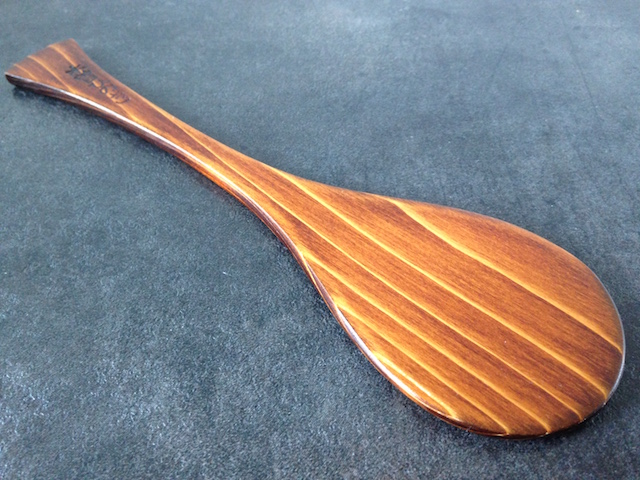 There are no same items.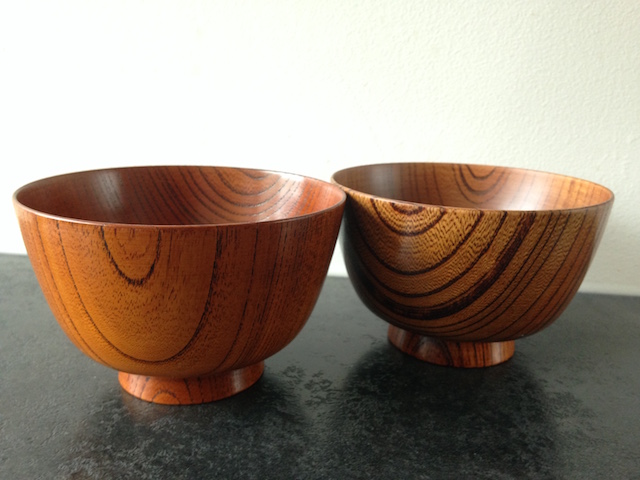 Practical Information
I can't say it is convenient to travel around in this area because Tsumago is a little away from the Chuo Line. For people who always travel using public transportation like me have no choice but to take a taxi or a bus at JR Nagiso Station. It is a 10-minute ride.
If you want to enjoy yourself in nature fully, maybe you will need to look for a hotel. Hotel Kiso-ji offers a shuttle bus service between Tsumago, the hotel and the JR station. It was really helpful.
It is an all-you-can-eat buffet for both dinner and breakfast!!! As much as you want.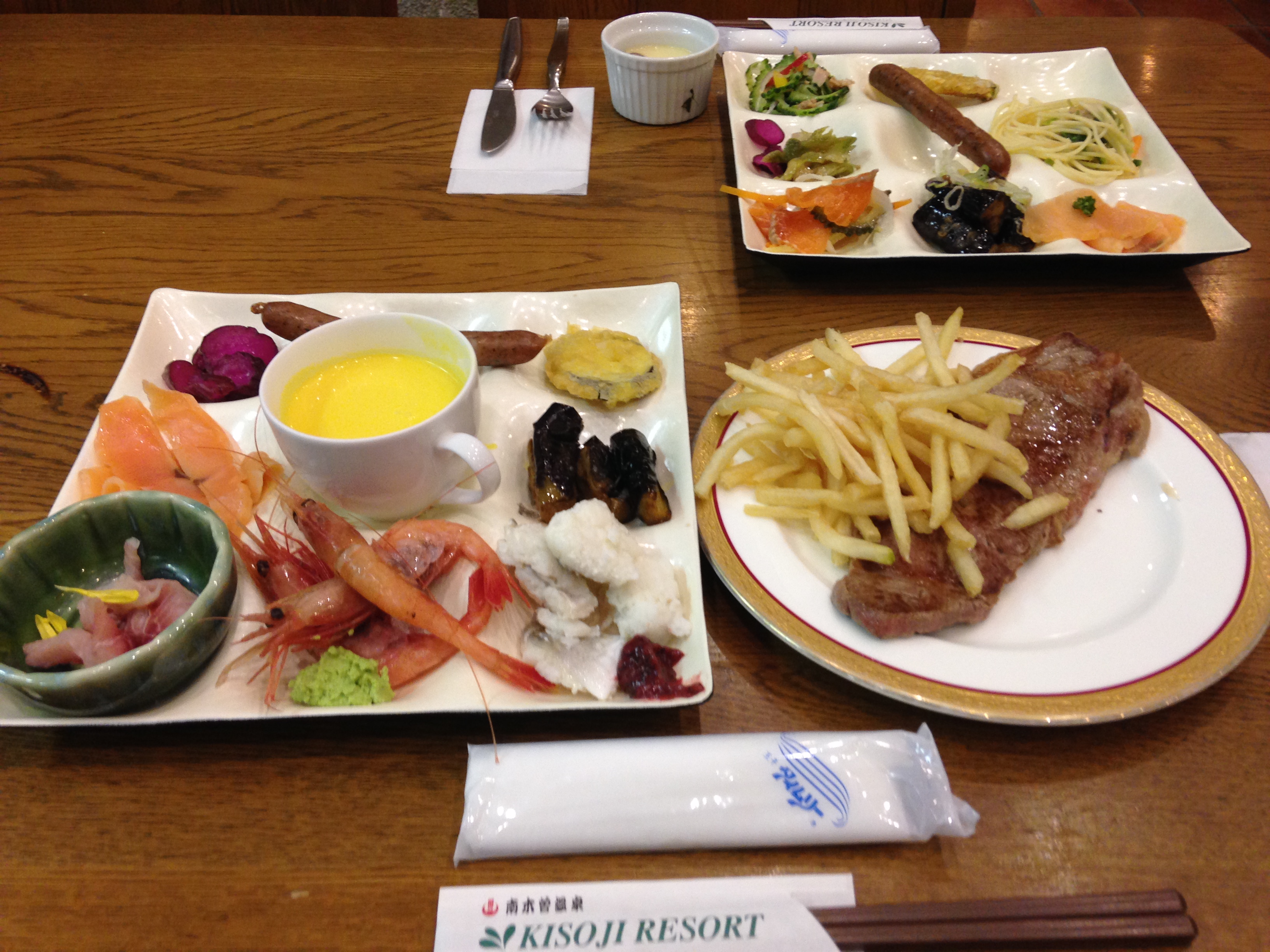 Last, many people also visit Tsumago for hiking. If you have enough time, why not walk in nature!?  You can travel back in time to the Edo Period.
Tsumago Tourism Office (English)