History of Tajima Beef
My hometown is famous for good seafood and soba, but we also have excellent beef, called Tajima-gyû (/Tajima cattle), which is categorized as one of the types of black Wagyu (Japanese cattle).
Have you ever heard of Kobe beef? I have seen some reports that Kobe beef is becoming popular in France. It's one of the most expensive types of black Wagyu in Japan or maybe worldwide. Well, Kobe beef actually refers to special cuts of Tajma beef!
Since the ancient times Tajima cattle have been raised by Tajima people. In a Japanese history document, called Shoku Nihongi, completed in 797, it is written that Tajima cattle were very useful in cultivating the fields, and good to eat. This implies that people were eating beef at least in the Medieval period in Japan.
Tajima ushi (cow) is rather small but very strong, and, additionally, it lives long and has a high reproductive ability. This is why it has been very popular among Japanese people.
When the Meiji period started, Tajima beef was becoming known as Kobe beef, because foreigners living in the Kobe foreign settlement found the beef delicious and started to enjoy the meat. Then,  foreigners in other settlements, such as in Yokohama, who learned the beef in Kansai was excellent, ordered more beef from Kansai (the west Japan) by way of Kobe. Then, without knowing the beef actually came from Tajima, they started to call it "Kobe beef".
In other words, my region is the origin of world-famous "Kobe beef"!!!
Where to taste it? 
There are many restaurants and onsen ryokans (hot spring inns) serving Tajima beef, but I recommend tasting Tajima beef at Restaurant Hamada.
Tajima Beef Hamada  Homepage :
1436-3 Yutani Shin-Onsen-cho Mikata-gun
They serve Tajima beef steak and Japanese-style BBQ called "yakiniku", and their beef all comes directly from their farm. It is soooo…. good. You even don't need a knife to eat the steak they prepare. It is really tender and juicy. My husband said it was the best beef he had ever had, and I agreed.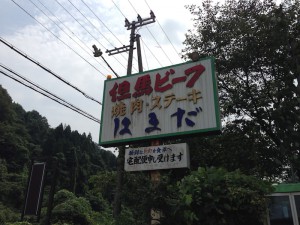 Look, this steak! Delicious !!!
Japanese BBQ: Can you see how Tajima beef is. It is well-marbled.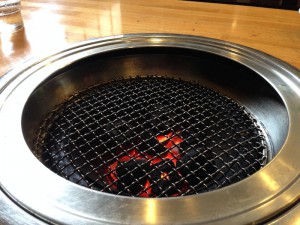 And, to finish, we ordered, "Tail Soup." This is a must-try. It is really good. A big piece of tail meat is in it, and it gives excellent "dashi (broth)".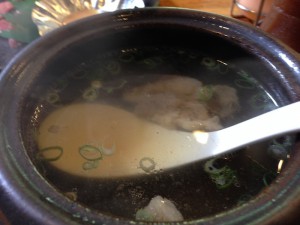 Where to see Tajima cows?
Tajima Bokujo Kôen  Homepage:
This park is operated by Hyogo Prefecture, so it is all for free! In a big field, you can have a picnic, play catch balls, or take a nap, whatever you want. At the museum of Tajima ushi,  you can learn its history too. You can enjoy many activities!
It is a little away from the park facility, but there is also a cow shed. You can have a close look at the Tajima cows.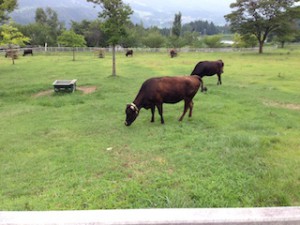 Another activity I recommend is to take a ski lift to get to the top of the hill in the park, where you have a panoramic view.  There are many mountains and valleys around this area, and these geographical features allow Tajima cows to keep their advantageous characteristics without transferring them to other breeds. Tajima cows are protected in Tajima nature.